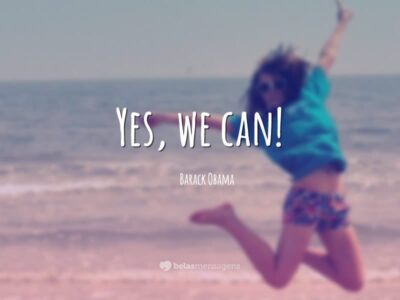 Yes, we can!
---
Bad taste creates many more millionaires than good taste.
---
---
So long as I can breathe or I can see, so long lives your love which gives life to me.
---
Just believe in your dreams
---
Tupy or not tupy, that is the question.
---
Stop, go back and kiss me.
---
You are everything I have always dreamt of and never thought I could find in this lifetime.
---
I love my life because my life is you.
---
Love is a feeling that u feel when u feel a feeling that u never felt before!
---
Você é o 'you' do meu 'I love'!
---
Save the earth, it's the only planet with chocolate.
---
I'm sorry, I didn't understand what you just said. Could you repeat it for me please?
---
The prettiest phrases of love are said in the silence of a look.
---
You make my dreams come true.
---
You make my life as sweet as honey.
---
Life is a flower of which love is the honey.
---
I love you more than words can say.
---
I love everything about you.
---
I am different... Equal to the rest of the world.
---
I'm very busy now, answer later.
---
I've got a poblem for your solution.
---